Off The Wall Creations
These beauties are made in Canada, with Austrian crystals. Positioned just right in a window they will create and bounce rainbows around the room.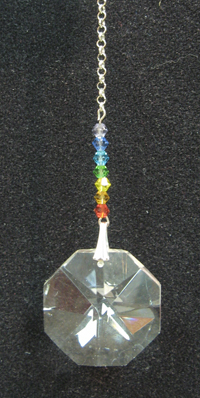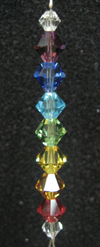 This beauty also contains the chakra colours in Swarovsky crystals, placed above the main large crystal.
They come in a wide range of shapes and are all beautiful. These hanging crystals make great gifts for yourself, or anyone else. Who doesn't like rainbows?!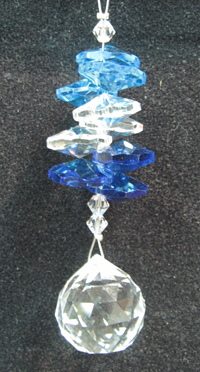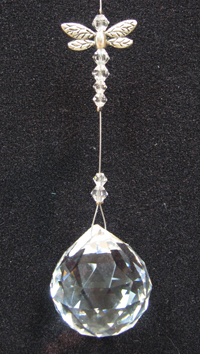 The pretty dragonfly comes in pink as well as clear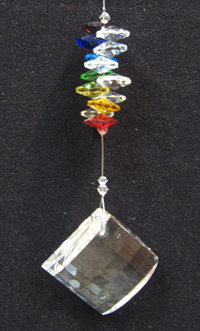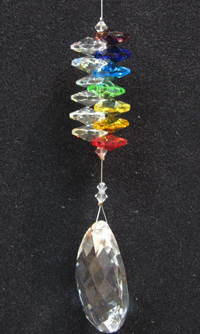 The shapes attract and reflect the light.
As this is just a sample of a few of the products, if you are interested you will have to come and browse our wide selection of colours and shapes. These hanging crystals don't 'hang around' for long, so don't wait!